WHAT'S YOUR SECURITY & RESILIENCE PRIORITY?
Facing compliance issues, risk assessment, or ISO goals? Elevate your security and resilience now. Choose your category below
CYBERSECURITY
Our Cybersecurity Services stand as your first line of defense, ready to face anything. We offer comprehensive solutions, from risk assessments to incident response, ensuring your data and operations stay secure against evolving cyber threats. Partner with us for cutting-edge security strategies.
IT INFRASTRUCTURE
Our IT Infrastructure Services lay the foundation for technological innovation and efficiency in your business. From cloud solutions to network management, we ensure your IT backbone is robust, scalable, and ready to support your growth ambitions in the digital age.
Telecommunications
Stay connected in a hyper-connected world with our Telecommunications Services. We offer a range of solutions including high-speed internet, VoIP, and mobile services, ensuring seamless communication and collaboration for your business in the global marketplace.
Consulting
Unlock the full potential of your business with Xiphos Consulting Services. Specializing in comprehensive security and resilience strategies, we offer expert guidance in risk management, ISO standards, GDPR compliance, and more. Elevate your security posture with us.
"Business security and resilience aren't always at the forefront until crisis hits. But by then, it's often too late. Proactive preparation today safeguards your tomorrow." ~ Darie Maric, Xiphos CEO
Take the first step towards fortifying your organization's security and resilience. We invite you to a Free Discovery Consultation, where our experts will help you understand your unique needs and challenges.
Together, we'll craft a tailored plan to ensure your business is prepared, protected, and poised for continued success. Don't miss this opportunity to strengthen your defenses and secure your business's future. Contact us now to schedule your consultation.
Elevating Corporate Defense Through Knowledge and Best Practices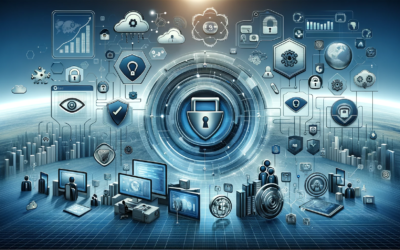 A Wake-Up Call How secure do you think your business's endpoints are? This might be a question that doesn't cross your mind often in the hustle of day-to-day business operations. But here's a...
read more